If you are one of those people who watch Korean dramas or has indulged yourself in the Kpop scene and you want to be inspired by how they style their house, this article is for you. If you are curious about how these designers style the house to make it look space efficient, you might learn a thing or two.
Before you delve into the main topic, first, here are the different types of houses that can be found inside Korea. For the people who want to live in Korea or to have a little idea about the houses in Korea, here's what you need to know, as stated in House Korea:
Single apartments
Officetels
Goshiwons
Long-term guest houses
Hasuks
Family apartments
Some houses in Korea are not that big nor small enough that is why it is a need for them to have a space-efficient house. If your house needs to have more spaces, below are the things you may want to learn from the Koreans.
Prepare for a minimalist design
According to Live Inspire, "The Koreans' major take on minimalism and sophistication is a celebration of natural light, minimal use of color and furniture, optimal use of small space, use of traditional Korean architecture as well as the use of natural wood."
As you can notice if you happen to see some Korean houses, the colors of their walls are mostly light-colored. Through this, you may be able to have an illusion of wide and spacious rooms. Once you commit to this color, it can help you in reflecting the light which can make space look bigger.
Usage of woods in some parts
Of course, Koreans have great respect for their history and heritage. Since most of the hanoks are built using strong woods, some of the modern Korean homes have embedded these materials in their houses. As stated in Homify, when things look fresh and harmonious, there will be a sense of spaciousness and can create a more functional living space.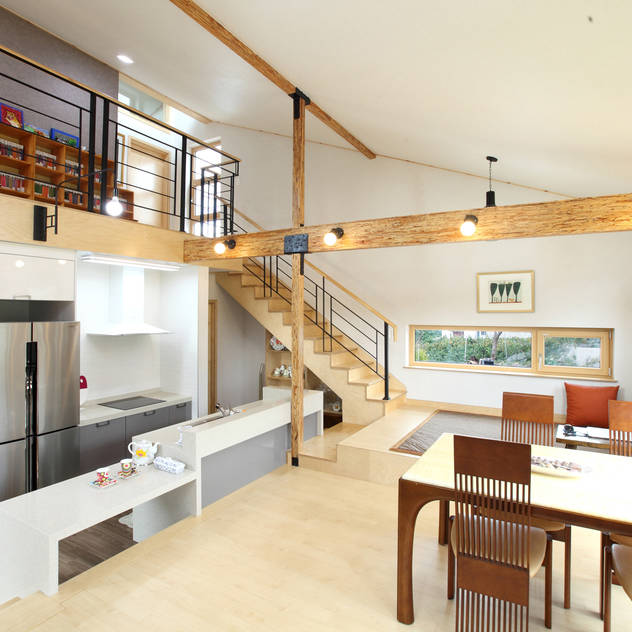 Add simple color scheme
As mentioned, you need to prepare for a minimalistic design. If you want to achieve that Korean house design look, invest in light-colored furniture and curtains. It is important that you know how to create the accents of your house to make sure that you won't over-design it. You can choose light and neutral colors such as white, beige, brown, and yellow.
If you are already okay with your house design and how to plan it, the next thing you need to know is the furniture. There are some distinctive designs for the types of furniture. Here are some of the designs you may want to add to your Korean style house made by Korean furniture designers.
Bent walnut by Bae Sehwa
Customizable layer chair by Yun Sohyun
Blank daybed sofa by Cho Hyungsuk
Drawing series by Jinri Park
Dami by Yong Seungyong
Curved chair by Nina Cho
Korean style of house is a bit similar to Scandinavian style since both of them possess minimal designs. The only key for a space efficient house is to create an illusion that your house is big. You can only do that if you will stop playing with colors as your main palette for the interiors of your house. And, that is the secret of most of the Korean houses: focuses on light colors.
Want to see more house styles and designs? Head to urbanhouses.net for latest inspirations.